Glazed tile forming machine is also known as "Glazed tile roll former machine", "Glazed roofing tile roll forming equipment" is also called glazed tile roofing sheet machine, or glazed tile forming machine, is the main equipment for the production of vacuum.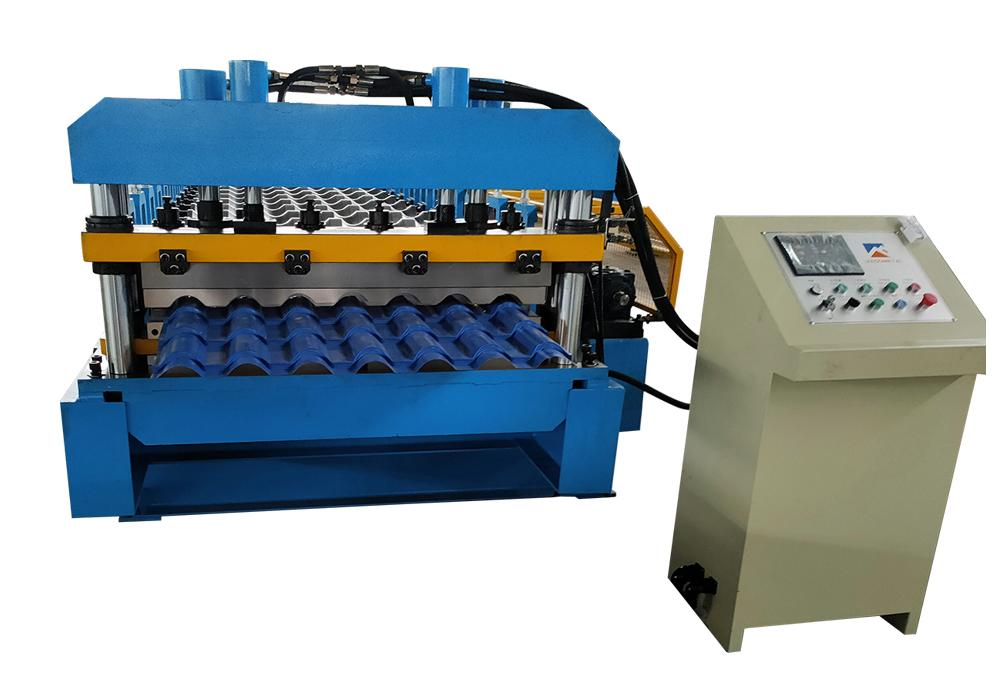 Features of Glazed tile roof sheet forming machine:
1. The use of less power of the equipment, saving energy consumption, is conducive to reducing production costs.
2. A machine multi-purpose, a variety of functions, through the purchase of the use of the corresponding machine head, you can produce different varieties, specifications of bricks and tiles. It is convenient for users to operate flexibly according to the needs of the market, and avoid bearing market risks due to a single product.
3. The product has high strength and smooth and beautiful surface.
4. Small size, light weight, easy to move, transport, occupy small space.
5. Reduce labor, reduce labor intensity, improve labor efficiency, so that production costs are minimized.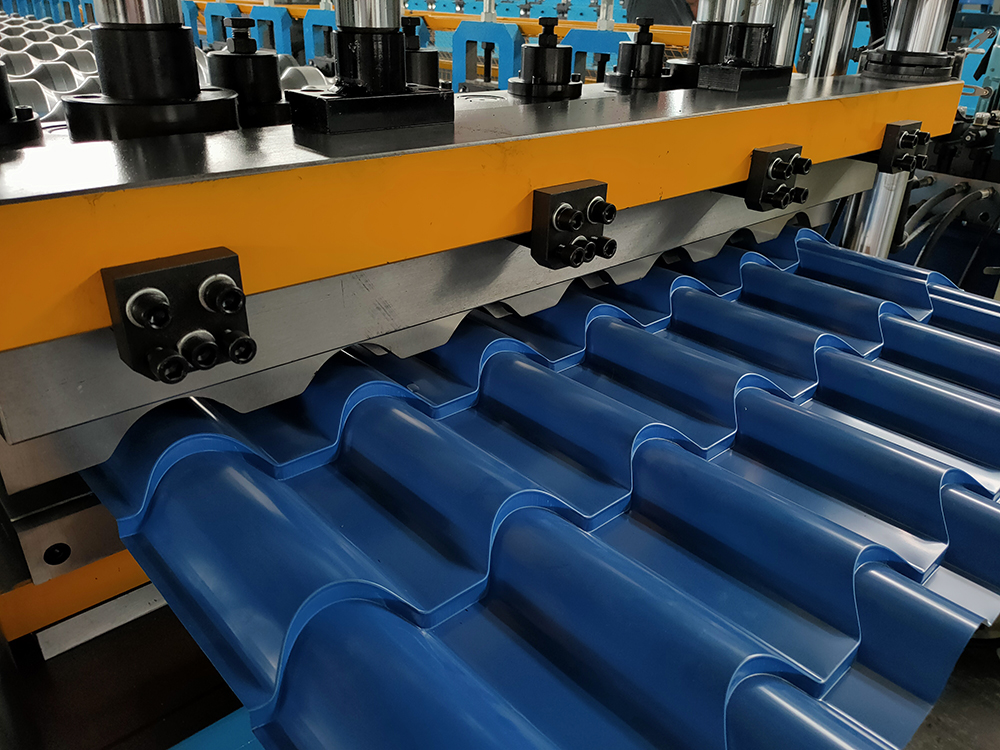 Glazed tile roll forming machine's advantages are versatile and wide-ranging, and the future development trend must be very good.