Technically perfect profiles for sturdy suspended ceiling systems offering an impeccable look.
The T-bar is a technical profile for supporting suspended ceiling panels.T-bar ceiling may also be referred to as a drop ceiling, false ceiling, suspended ceiling, grid ceiling, drop in ceiling, drop out ceiling, or ceiling tiles and is a staple of modern construction and architecture in both residential and commercial applications. About the T ceilings, there are main Tee ceiling and cross T ceiling, the T grids are used together the L angle. The L angel also called corner bead, the corner protector. Recently, the high building are more and more in every country, and modern suspended ceilings are more and more used in the housing building. So the require of the ceiling making machine is popular.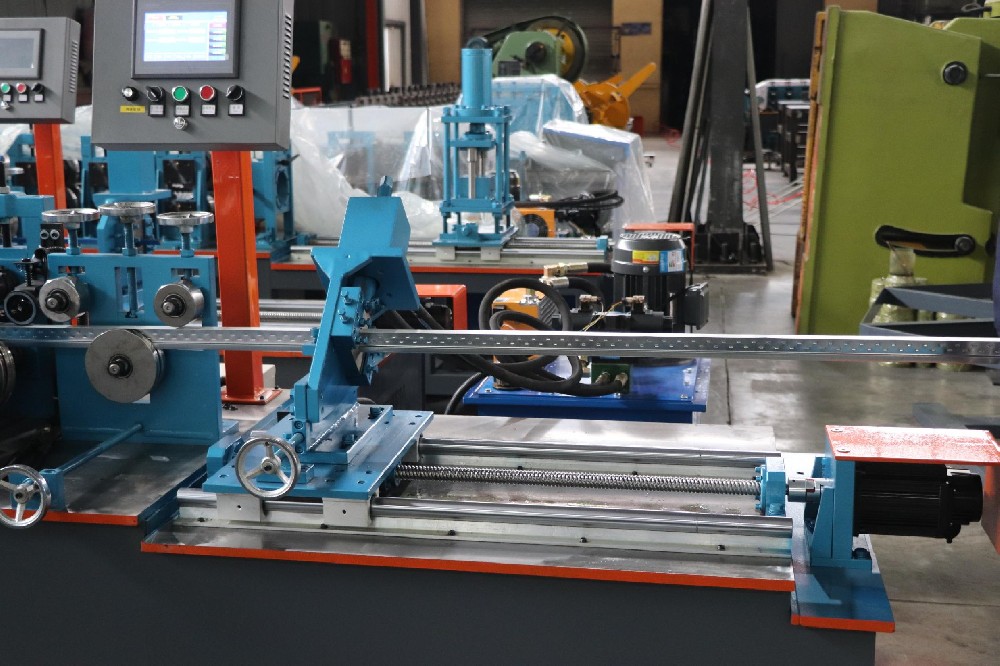 GEIT GROUP is professional make different kinds of T grid machine. GEIT GROUP own the whole line CNC equipments for processing the rollers. GEIT GROUP finish every part of the machine so that to make the machine in good quality. Without buying the parts and rollers from other factory, so that GEIT GROUP can low the machine cost and control the machine delivery time.