Hot Forming
Hot forming is a combination of extruding and rolling using molten steel under extremely high temperatures. Some structural shapes, such as those used in holding up and reinforcing buildings, really cannot be made any other way than hot forming.

Cold Forming
True-ish to its name, cold forming involves making shapes at room temperature or slightly above room temperature.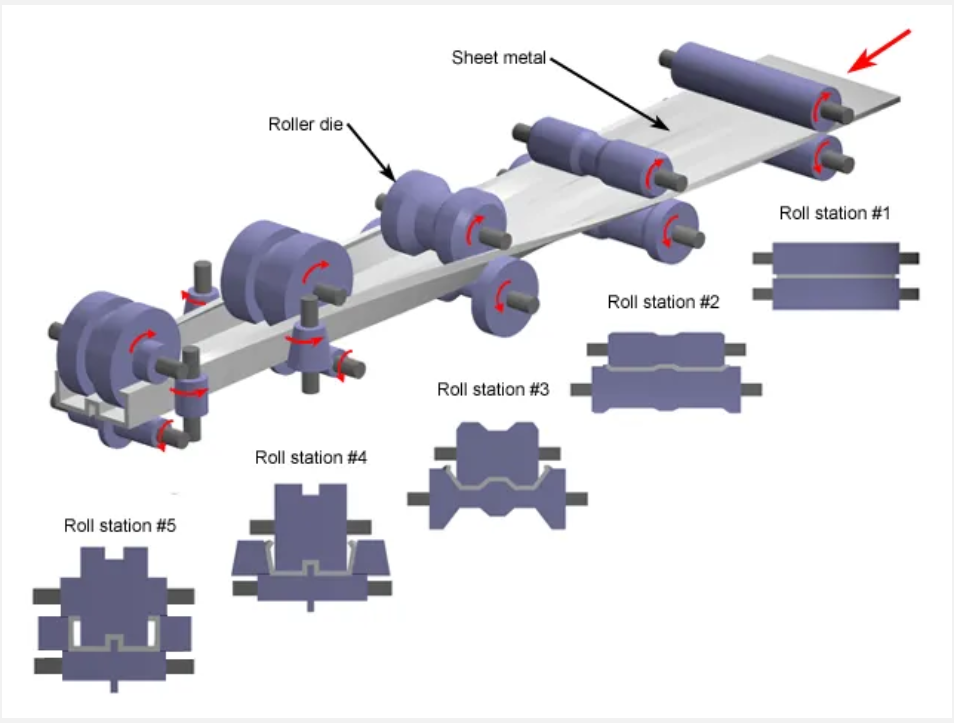 Cold roll forming usually results in better, more attractive finished surfaces with closer tolerances. It can be formed into a wide variety of shapes that can be easily galvanized, painted, or powder coated during the forming process.
The point, of course, is to use the process that is right for the job. If you need to know more about whether your application fits with roll forming or an alternative process, it's best to ask a manufacturer first before marrying yourself to either process.
GEIT (ZTRFM) can provide all kinds of roll forming machines